Independent, pioneering and dedicated to creating amazing spaces.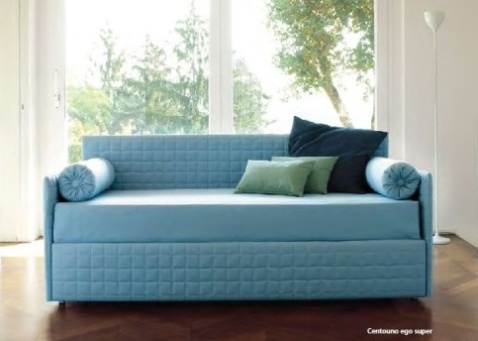 Go Modern furniture is the perfect destination for those looking for top contemporary bedroom furniture. Since its establishment in 2006, Go Modern has faced success after success like holding the 26th place in GQ magazine's 2010 "100 Best Things in the World Right Now" list. Go Modern Bedroom furniture are characterized with functionality, attractive design and high value.
Contemporary bedroom furniture from Go Modern ranges in a varied collection sourced from all over Europe and in particular Italy, with many of designer furniture exclusive to Go Modern. Purchase from the Go Modern website is very satisfactory as you can easily compare bedroom prices and examine the bedroom closely from the posted photos. Furniture from Go Modern can be delivered to any location within the UK and many other international destination with the offer of no quibble return policy on any of the stock items.
Experience a sense of hovering design with this JESSE ALA bed set. The gloss white lacquer style of this bed set give a sense of drifting over the clouds while residing in the room. The stylish headboard of the bed is attached to two floating shelves which defy the traditional look of bedside cabinets with their modernity. To maintain this comforting sense of calmness, use different shades of gray and white to decorate around the room.
Individuals with a high sense of classiness would absolutely adore this PRESTIGE UPHOLSTERED bed set. The grey upholstered headboard give the bedroom a majestic sense and is perfect to be placed in your master bedroom. Since this bed set is made for royalty, it is completely right to adorn the bed with the king of colors with the use of black sheets and black pillow cases.