Independent, pioneering and dedicated to creating amazing spaces.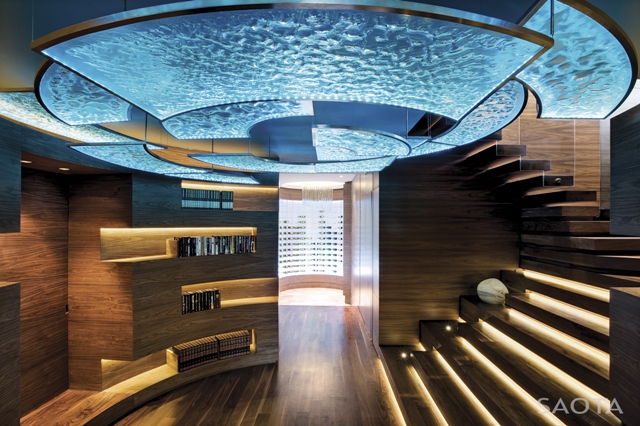 In the South African city of Cape Town, it is not uncommon to find luxuriously designed homes on the Platinum Mile where equestrian estates and houses with beautiful sea views dot the landscape.
Located in the affluent township of Clifton is this beautiful and opulent home by SAOTA. Featuring a six-bedroom, seven-level layout that makes the most of its available land area, views of the Atlantic and Lions Head mountain. With the home located on the mountainside and facing the ocean, the architects also took into account the impact of the sun and designed the home to soften its harsh influence through the use of screens, shutters and louvres which give the home a unique look.
The home features unusual designs such as the circular entrance area. Clad in walnut timber, it is one of the main features of the house. The space is amplified by a fascinating lighting installation of backlit glass, that just adds to the elegance of the space.
An elegant floating timber staircase also employs hanging stainless steel rods for a refreshing take on the more traditional handrail. With all these design elements aside, the main highlight of the home has got to be the living area and its wide open views. Designed to open out to the horizon over an infinity edge pool the design created by the architects just adds to the opulent design of the living area and this massive home in general.