Independent, pioneering and dedicated to creating amazing spaces.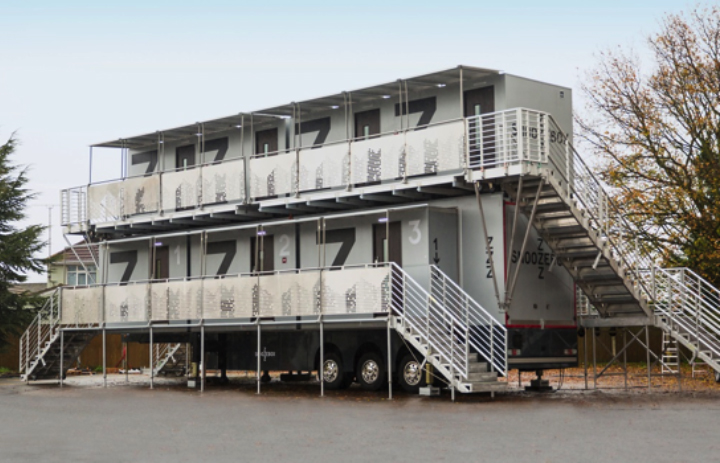 Tangerine has redesigned the interiors for portable hotel brand Snoozebox to make them more spacious, sleek and comfortable, the design consultancy says.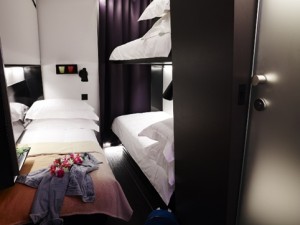 Originally created four years ago, Snoozebox provides portable living spaces that can be used as alternative accommodation for festivals, sports occasions and other outdoor and short stay events.
Rooms contain a living area with a desk and sofa, which can be folded away and replaced with single and double beds, a wet-room bathroom, and storage space. The rooms can accommodate up to four single beds, which can be accessed using pull-down handles disguised as shadow lines.
Other features include a TV, free wi-fi, air-conditioning, heating and a safe.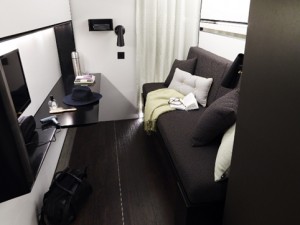 The Snoozebox hotel room was redesigned by Tangerine creative director Matt Round, alongside senior designer Monica Sogn, who works on colour, material and finish, and consultant design engineer Ollie Price.
Sogn says that particular design decisions helped to create a sense of open-ness. "Everything, including the beds and shelves, folds away so you have the whole space," she says. "The walls at the top of the rooms are also slanted, giving a greater perception of space."
There is also a curtain at the end of the room. "This creates a sense of softness, stopping the room from being sterile and hard," she says. The feature also aims to give the illusion of a window, which wasn't installed as Tangerine wanted to provide guests with acoustic sound proofing while they slept.
The room has been designed with ease of use in mind, Sogn says: "The loose, Velcro covering on the sofa can be taken off and put on really simply, transforming it into a bed – it's easy for staff to operate."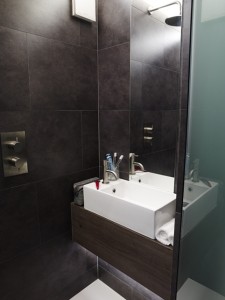 The new design also allows additional room space, through two upper-level units that can be placed on top of the lower level, creating two extra bedrooms. "The previous design was shipping-container-like capsules," Sogn says. "The new design pulls it to a new level of luxury."
"Snoozebox is offering something between a hotel and a tent," she says. "It provides a comfortable stay, which is still in the heart of the action."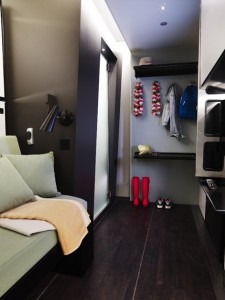 The redesigned portable hotel will be launched in 2015 available to rent from £99 a night, and will be set up at events including the British Grand Prix, Glastonbury, Edinburgh Festival and the Rugby World Cup.
Source: www.designweek.co.uk