Independent, pioneering and dedicated to creating amazing spaces.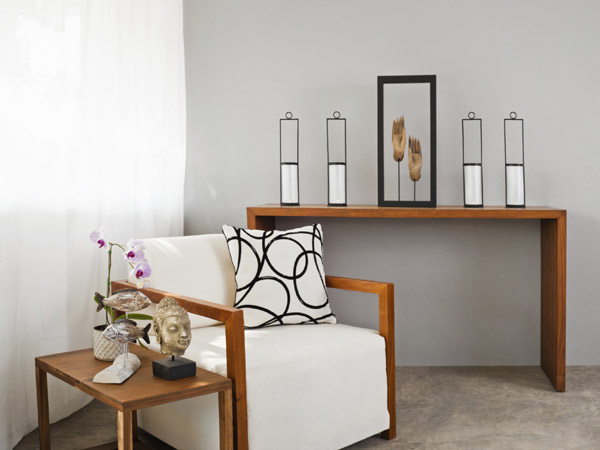 Brick and mortar do not make a home, it is the little touches of love, attention and decor that inhabitant each resident brings to it, that makes it a home. Your home ought to be a reflection of the people who live in it. For that purpose you need to define your home's decor style. What this will do, is that it will give you a template to follow and build on to make your home a true reflector of its inhabitants.
Defining your home decor style:
Your home decor style will be completely dependent on your personality. After all your home should be a reflection of who you are as a person, and not just a question of the artefacts you use to decorate the space. So with this in mind, here's what you need to do in order to define your home decor style.
1) Display your interests: Your home is the perfect place to display your creativity, so why not make it a shrine to all the things that make you unique. An excellent way to do this is to catalog and display your interests, hobbies and artwork. This means that your paintings, pictures, books and other interesting articles ought to be given pride of place and should be an integral part of your home's decor.
2) Go for subtle contrasts: Subtle contrasts between colours on the wall and that of the furniture can really breathe in new life into a space. For instance a white sofa against an aquamarine wall, really brings a new dimension of comfort, tranquility and harmony to a room. Or for instance, a bare brick show wall in a room that is rich in artwork and carpets also works wonders in that space.
3) Personal over shop bought: Your home decor style should not be about the expensive carpets, fancy photo frames and chandeliers, instead it should be about items and artifacts that evoke strong memories to you. For instance the trinkets your son picked up for you from his last hippy trip to Goa, or your little ones first drawing from kindergarten that you had framed, these items need to have pride of place over the more conventional decor must haves.
4) Shop for stuff with loved ones: For your home to truly reflect the style and aesthetic sense of its inhabitants, you will need to shop for decor items together. That way, everyone's opinions and ideas get incorporated into the buying decision and the home truly becomes a collective living space!
5) Maximise your memories: This simply means that you use all the memories of significant moments in your life, as valuable pieces of decor. For instance, create a collage of all the happy moments you've spent with your family, and mount it upon a wall. Interesting, offbeat picture frames and refrigerator magnets are excellent decor additions too.
Your home will always be your sanctuary in a crazy world, make sure you decorate it well and make it a space you can live and work from easily and happily!